Tuesday December 8- Morning Weather – The Bill and Kali Show Schedule and Latest Shows
NWS – Weather for the Chicago and Michiana Area
---
Forecast
Today Partly sunny with a high of 39. Wednesday through Thursday looks good with highs in the upper 40s and sunny, upto Friday when a change of precipitation returns.
Today Cloudy, with a high near 39. Southwest wind 5 to 15 mph, with gusts as high as 20 mph.
Tonight Mostly cloudy, with a steady temperature around 38. West southwest wind 10 to 15 mph, with gusts as high as 25 mph.
Wednesday Mostly sunny, with a high near 47. West southwest wind 5 to 10 mph.
Wednesday Night Mostly clear, with a low around 33. West wind around 5 mph becoming calm in the evening.
Thursday Mostly sunny, with a high near 48. Calm wind becoming south southeast around 5 mph in the morning. Winds could gust as high as 10 mph.
Thursday Night Mostly cloudy, with a low around 39.
Friday A 50 percent chance of rain after noon. Mostly cloudy, with a high near 50.
Friday Night Rain likely. Cloudy, with a low around 40.
Saturday A chance of rain. Mostly cloudy, with a high near 45.
Saturday Night A chance of rain before 8pm, then a chance of rain and snow between 8pm and midnight, then a slight chance of snow after midnight. Mostly cloudy, with a low around 30.
Sunday A slight chance of snow. Partly sunny, with a high near 37.
Sunday Night Partly cloudy, with a low around 26.
Monday Mostly sunny, with a high near 38.
---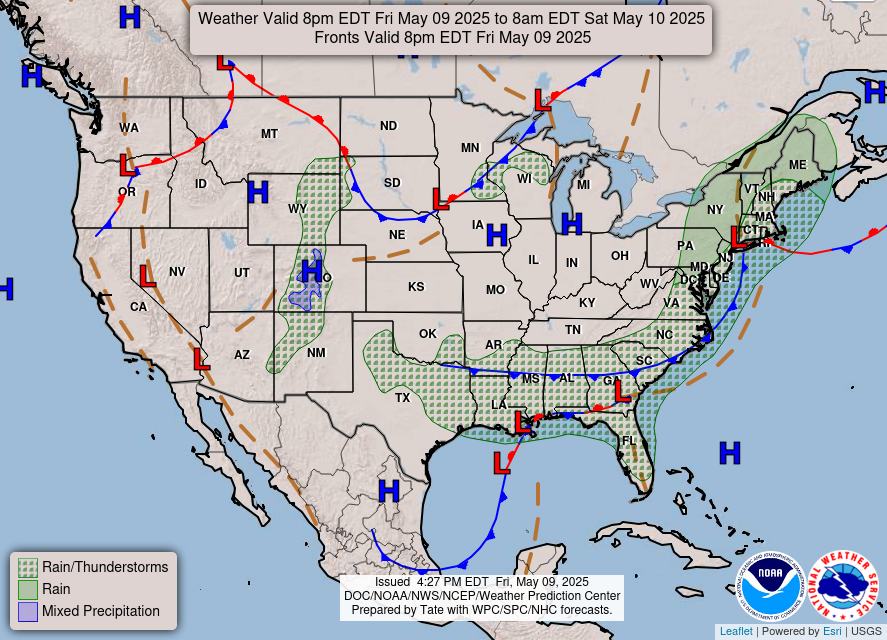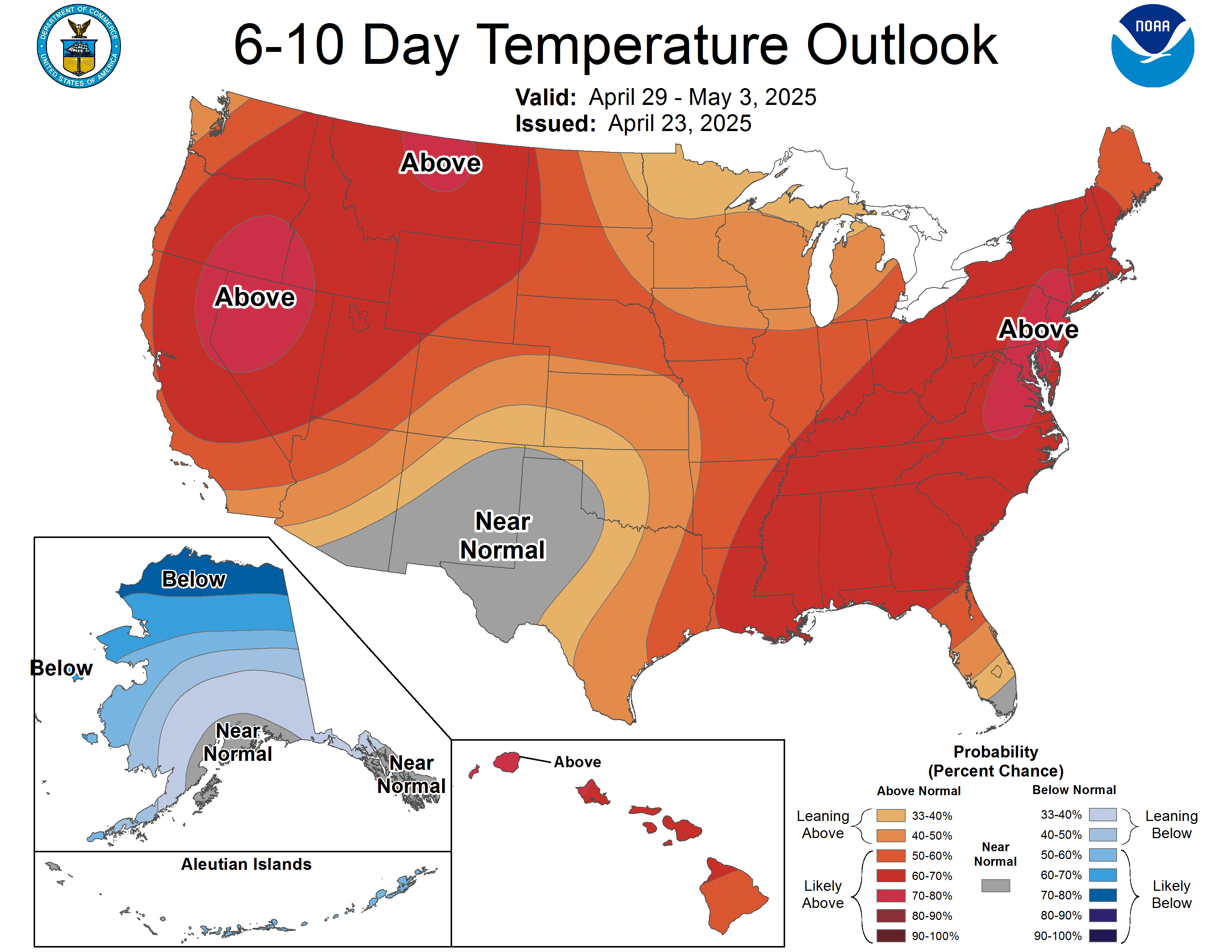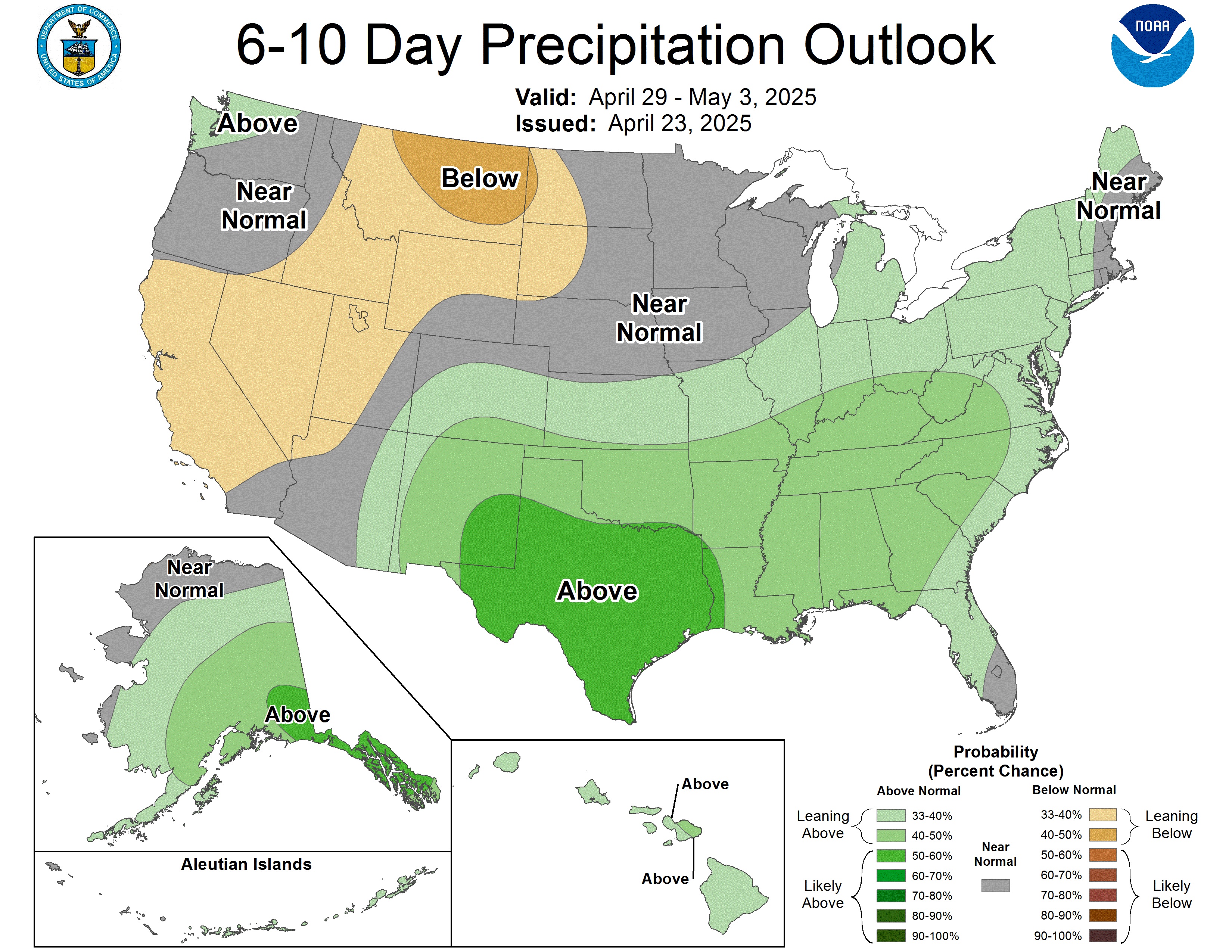 National Short Term Outlook
Areas of rain and snow possible in parts of the Northeast and Northwest, much needed rainfall arrives in the Southwest mid-week.
Critical risk of fire weather in Southern California today, Air Stagnation Advisories continue in the Northwest.
Considerably mild conditions in the West and Plains, chilly temperatures in the East today.
The next couple days feature a fairly tranquil weather pattern across much of the country. This is due to an expansive upper level ridge of high pressure stretching from the Northwest to the Mississippi Valley and dry northwesterly flow over the East Coast. There are a few exceptions where some precipitation is expected. Today, a storm system tracking into British Columbia is ushering a slug of precipitation into the Northwest. Meanwhile, a few snow showers are possible this morning in the eastern Great Lakes and central Appalachians. By Wednesday, a passing frontal boundary will trigger additional rain and snow showers over portions of the Northeast with light snow accumulations possible. Back to the West, more rain and mountain snow is on tap over the Northwest and northern Rockies while an upper low funnels Pacific moisture and periods of rain into parts of the drought stricken Southwest.
The aforementioned upper low near is also generating other notable hazards in Southern California. A Critical Risk for fire weather is in place there today along with Red Flag Warnings that extend up the slopes of the southern Sierra Nevada. There are also High Wind Warnings in effect for the higher elevations of Southern California this morning as well as High Surf Warnings and Advisories along the coast. To the north, Air Stagnation Advisories are in place once again today and Wednesday in the Northwest due to build up of pollutants under the strong dome of high pressure aloft.
Temperature-wise, a very mild temperature regime remains in place throughout the West and the Nation's Heartland today and Wednesday. A few daily record high temperatures may be broken in parts of the Northern Plains and Northern California today with highs soaring into the 60s and even surpassing 70 degrees in these regions. Meanwhile, chilly temperatures are entrenched across the eastern third of the country. Record cool max temperatures are possible in Florida where high temps will struggle to reach the mid-60s. Temps look to moderate closer to more seasonal levels by Wednesday and then return to slightly above normal levels late week.
Mullinax
---
---
News that Impacts You
---
---
---
A show that highlights organizations and individuals doing wonderful things for those in need or their community.